Adobo is very yummy, one of the Filipino special dishes. Usually foreigners and balik bayans love this food, because its taste is very unique from American foods, it uses many spices unlike fried chicken you just fry it then eat. You can cook Adobo using Pork or Chicken.
I like cooking Adobo humba style, a cooking method that combines soy sauce and sweets, some also put peanuts on it to create peanut butter... hehehe, just kidding.
Anyway Ill give my tips on Cooking Adobo Humba Style. wapak!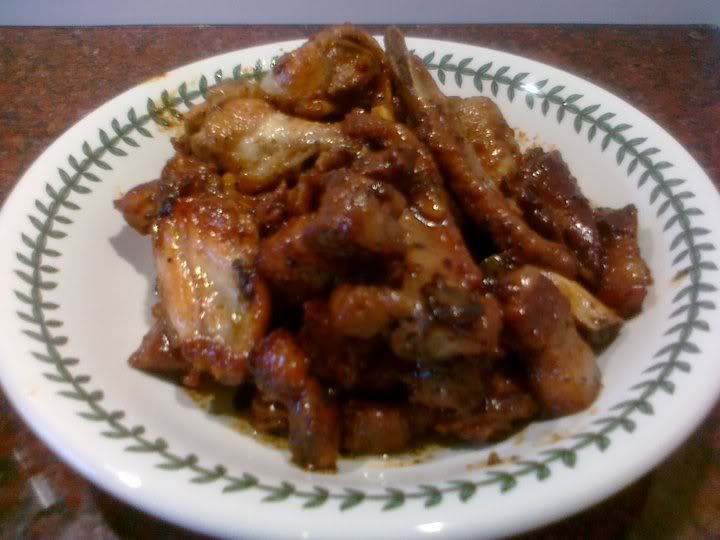 Step 1. Prepare your Ingredients
1 kilo of Pork or Chicken (depends how many will eat)
1 pack of Soy Sauce
1/2 pack of Vinegar
Black Pepper, Onions, Garlic, Brown sugar
Cauldron, A big spoon, a Gas stove ( If you don't have a stove... buy one!)
Step 2. Cut the Meat, in pork I suggest dice it, but thinner.
Slice the Onions and style it to be semi circular so it would look like onion half rings
Smash the garlic but do not use a hammer a knife is enough
Grind the pepper if it is not powdery.
Step 3. Mix the meat and the soy sauce in the Cauldron, just make sure you didn't put too many, the purpose of the soy sauce is to marinate the meat . Then cook it, don't put too much fire technique on your stove, use medium fire. Wait for it, when you hear the "blok blok blok sound" put the Garlic and Onions inside. After a couple of minutes put the vinegar, just a slight amount will do.
Step 4. When the meat is soft, put a spoon full of brown sugar to add sweetness to it, mix it. Then taste test it by sipping the Adobo's sauce. If you feel it is now yummy then turn off the Gas stove.
Now you have it, Adobo... very easy isn't it